WHIDBEY ISLAND CANNABIS COMPANY
WHIDBEY ISLAND CANNABIS COMPANY
Retail Recreational


On the South end of Whidbey Island, right off highway 525 sits the first licensed recreational retail shop in the state of Washington, so they know how to best suit their customer's needs because of their history with the community in and around Whidbey Island. The shop is well loved for their great deals on all things cannabis. Whether you're looking for dried flower, concentrates, or anything else marijuana related, you can find it here, and typically for cheaper than their competition. The shop maintains an online menu that is updated daily as to inform the customers of all of their options ahead of arriving at the store. Additionally, the store has frequently asked questions on their web page and photos and bios for everyone that works there. This friendly shop wants you to feel comfortable asking any question, so they introduce themselves ahead of time so it is like you're already buddies that go way back! The shop is open 7 days a week, from 11a-7p Sunday-Thursday, and 11a-9p on Fridays and Saturdays! You gotta love when they'll stay open a little later on the weekends! Come check out the Whidbey Island Cannabis Company the next time you're on the island. It's a great place to find your favorite goods to mellow your mind and body!


Hours of Operation
Monday: 9:00 AM - 9:00 PM
Tuesday: 9:00 AM - 9:00 PM
Wednesday: 9:00 AM - 9:00 PM
Thursday: 9:00 AM - 9:00 PM
Friday: 9:00 AM - 9:00 PM
Saturday: 9:00 AM - 9:00 PM
Sunday: 9:00 AM - 9:00 PM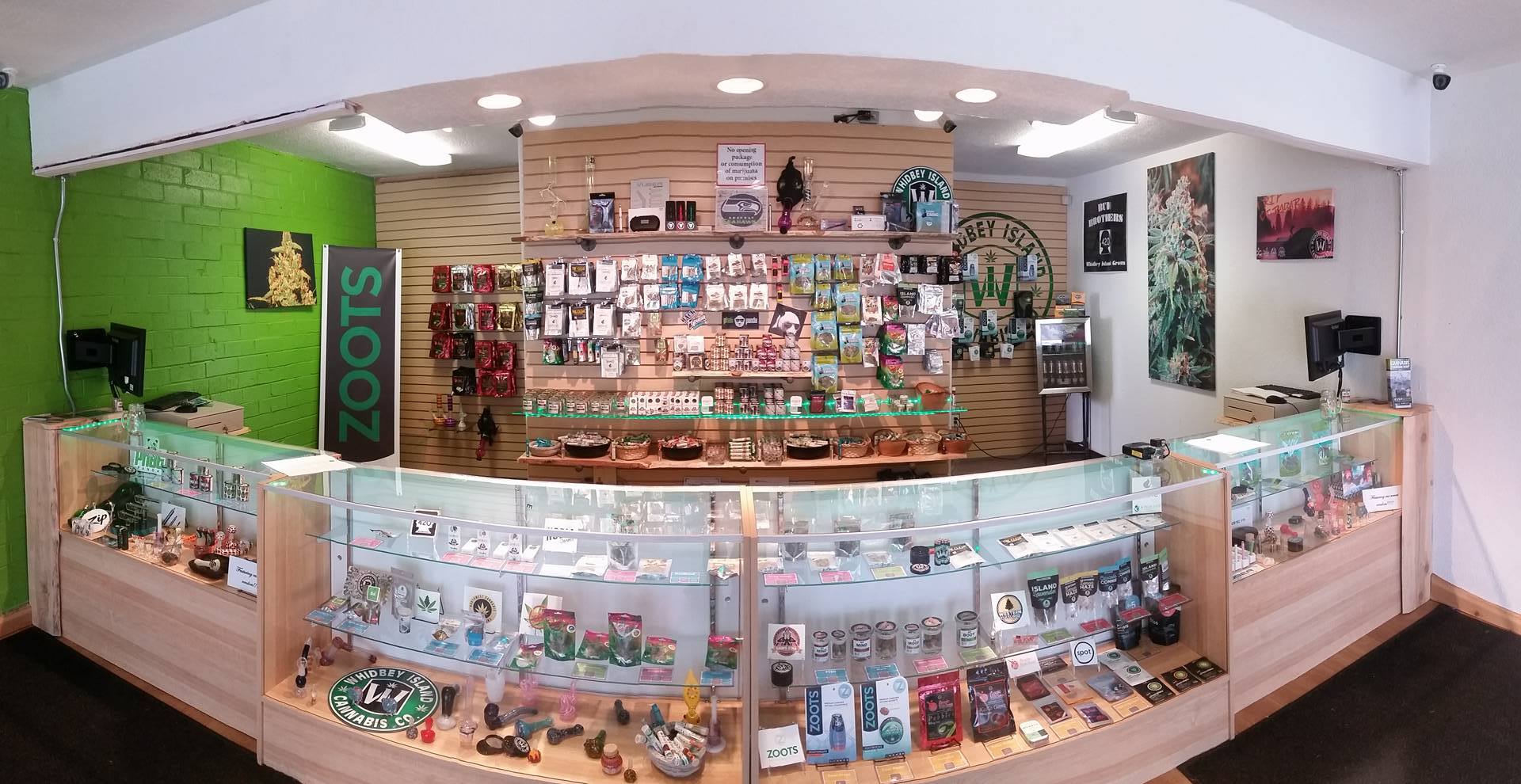 Leave a Review
Shop CBD, THC & Other Cannabinoids Now
RSS Error: A feed could not be found at `https://shop.kush.com/shop/feed`. This does not appear to be a valid RSS or Atom feed.