TJ'S CANNABIS BUDS, EDIBLES, OILS & MORE
TJ'S CANNABIS BUDS, EDIBLES, OILS & MORE
Retail Recreational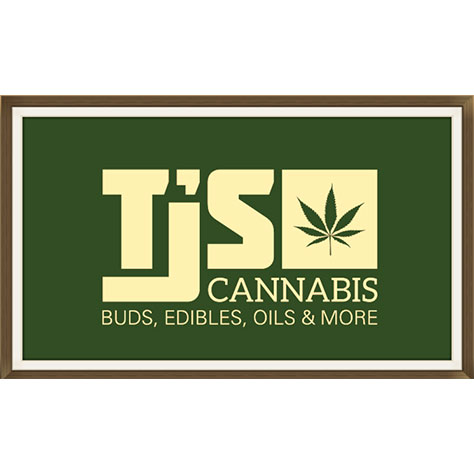 TJ's Cannabis Buds, Edibles, Oils, & More is located at 1428 Olympic Hwy S in beautiful Shelton, Washington. The shop is open 7 days a week for a minimum of 10 hours a day on Sundays, and 12-13 hours a day the rest of the week. Regular specials and discounts are a big hit at TJ's! With new ways to save on cannabis products popping up sometimes as often as once a week, keeping your ear to the ground can get you far at TJ's. Customers love TJ's because of the extensive selection of marijuana related products of all varieties, and the extraordinary customer service. Budtenders at the shop are constantly expanding their knowledge, and can absolutely steer you in the right direction every time! Next time you're in Shelton, come check out all that TJ's has to offer, and relax your mind!


Hours of Operation
Monday: 9:00 AM - 8:00 PM
Tuesday: 9:00 AM - 8:00 PM
Wednesday: 9:00 AM - 8:00 PM
Thursday: 9:00 AM - 8:00 PM
Friday: 9:00 AM - 9:00 PM
Saturday: 9:00 AM - 9:00 PM
Sunday: 10:00 AM - 7:00 PM


Leave a Review
Shop CBD, THC & Other Cannabinoids Now
RSS Error: A feed could not be found at `https://shop.kush.com/shop/feed`. This does not appear to be a valid RSS or Atom feed.