THE KUSHERY – Snohomish
THE KUSHERY - Snohomish
Retail Recreational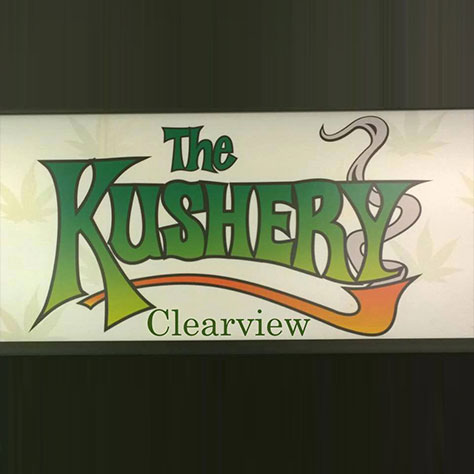 Hours of Operation
Monday: 8:00 AM - 10:00 PM
Tuesday: 8:00 AM - 10:00 PM
Wednesday: 8:00 AM - 10:00 PM
Thursday: 10:00 AM - 10:00 PM
Friday: 8:00 AM - 10:00 PM
Saturday: 8:00 AM - 10:00 PM
Sunday: 8:00 AM - 10:00 PM

Reviews
4 out of 5 stars
Nice people good assortment good prices
By
Ben Horn
on
2015-06-02
5 out of 5 stars
We like this place a lot!!! Always some special we can get in on,and love the people. Friendly and knowledgeable.
5 out of 5 stars
This is our favorite go to place. We got a 10 gram Jupiter joint... And it is smoking nice. A bit scary 10 grams,one joint but they did it... We have always gotten 5 star service as well. Love the Kushery
5 out of 5 stars
In from out of state. This place was cool. Knowledgeable and super friendly.
4 out of 5 stars
Leave a Review