SEATTLE TONICS
SEATTLE TONICS
Retail Recreational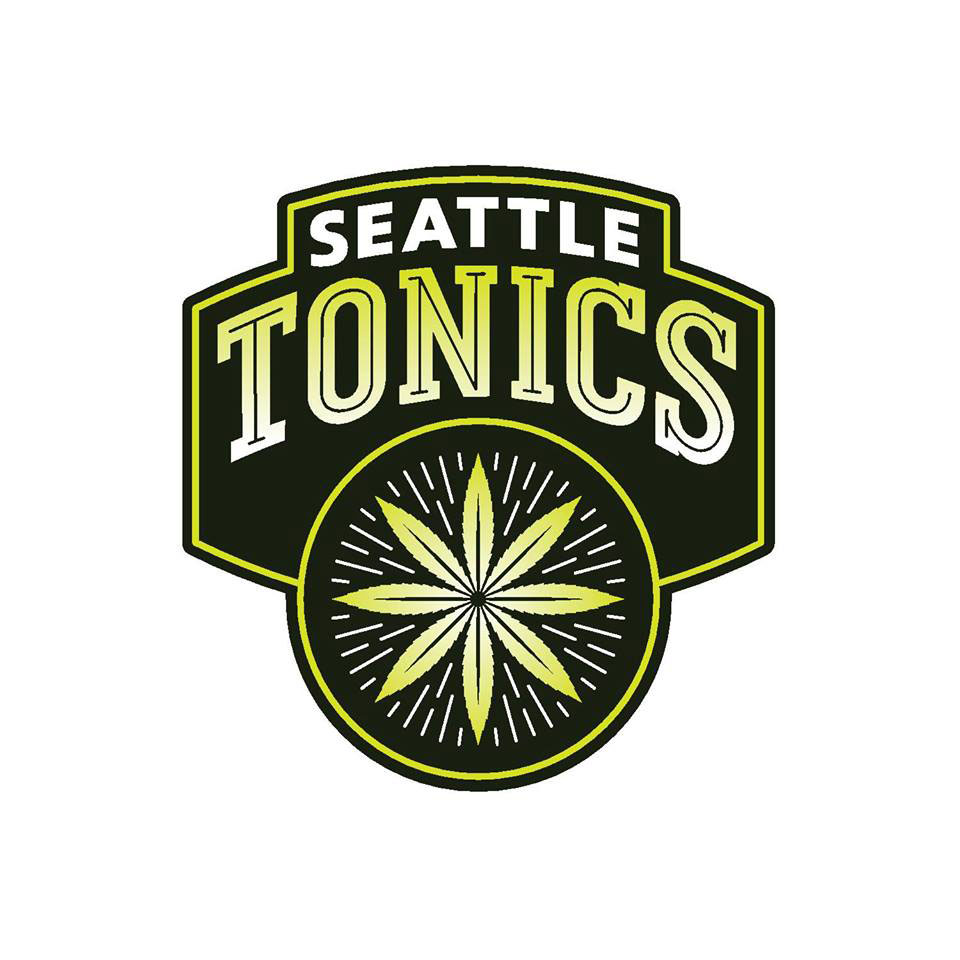 Hours of Operation
Monday: 8:00 AM - 10:00 PM
Tuesday: 8:00 AM - 10:00 PM
Wednesday: 8:00 AM - 10:00 PM
Thursday: 8:00 AM - 10:00 PM
Friday: 8:00 AM - 10:00 PM
Saturday: 8:00 AM - 10:00 PM
Sunday: 10:00 AM - 10:00 PM

Reviews
I'm in Seattle from out of town and stopped by this store today. The store is beautifully laid out with everything displayed in crisp, clear cases. I wasn't sure what to get and asked one of the employees. She was extremely helpful in her recommendations and both my friend and I are very happy with the product we ended up with. I tried the Juju ecigs and my travel mate had the 5mg brownie bite things. Love the ecig, haven't tried the brownies but my friend says they worked well. She's not a smoker at all so only had one. Anyway, highly recommend the store for its aesthetic value, wide array of products, and very helpful staff!
5 out of 5 stars
I wish I could give this place zero stars after the experience I had on 1/1/17. They try to screw people out of money. For the past year, I have shopped exclusively at this store - spending ~$250-$500 per month there for the past 12 months. I always had good experiences and loved the products I'd purchase, but never in my life have I been so disrespected by an establishment. On 1/1/17, I went into the store and purchased $175 worth of product, and paid in 2 $100 bills, meaning I'd get $25 back. The bud tender grabbed the wrong pack at first but I reminded her of the item I had written down on a piece of paper that she was looking at and she grabbed the right one. no big deal, people make mistakes... But then when I got to my car and put my change away, I realized I only had $15 change instead of $25. I looked at the receipt and the receipt stated that I gave $190. Had I not paid in 2 $100 bills, it *MIGHT* have made more sense for the amount received to be off, but the buttons to type in $190 are no where near the buttons to type in $200. Just look at your number pad on your computer and tell me I'm wrong. Anyone that has worked a cash register also knows that typing in $190 is nothing like typing in $200 - and why would you type in $190 after being given two one hundred dollar bills.... I thought this was fishy, but gave them the benefit of the doubt. ANYWAYS, I walked into the store right after realizing I was short changed and showed the receipt. The manager happened to be standing next to the employee when this happened. The employee told the manager "Oh, she gave me $200, and I accidentally typed in $190. oops" and the manager looked at the employee and said "Hmmm ok." and I was handed the $10. I wanted to talk to the manager while she wasn't standing by the employee to address my concerns so I decided to call back later. I got home and told my boyfriend what happened. We tried calling the manager out of concern that this employee was doing this intentionally - the way this employee typed this into the computers would mean the till would be correct, but they could pocket the cash... When we told the manager, Casey, she said "AHAHAHAH I TRUST MY EMPLOYEES MORE THAN I TRUST MY CUSTOMERS" That's right. She LAUGHED at us. She laughed at an honest customer that has supported this business for a year that was slightly concerned that their employee was pocketing cash. Also, if this manager treats their customers like this, she won't have employees to manage or a business to run. My boyfriend and I tried talking to Casey on the phone while she continued to laugh at us and tell us that this wasn't a big deal. I understand this business offers some of the best deals and prices - especially with the dab discount, but I urge anyone that shops at this business to make sure everything is correct on the receipts... If you shop here, make SURE you know the prices of the product, the exact dollar amount you give the employees and the change you receive. Double check the receipt each time as they try to pull a fast one on you. I didn't catch the employees name that did this, but she had long dreads. I can't say I've had any issues with any other employees from here, but please watch after your change if you end up checking out with this girl. It really makes me wonder how many times this has happened in the past that they have gotten away with... Please keep in mind, the way they are typing this into the till makes it look like nothing is off so the employee can keep the cash themselves... The funniest part is that I tipped $5 to get shortchanged. I tip $5 EVERY SINGLE TIME I AM IN THIS STORE. there is no need to try to steal from the customers that keep you in business. or protect the employees that do these things. I'll NEVER return to this store.
1 out of 5 stars
Lowest prices on concentrate and flower that I've seen in the market. Their glass shop also has the best prices on American made dab rigs and pipes that I've seen. Great work guys, keep it up.
By
Sensi Squad
on
2017-02-12
5 out of 5 stars
DISCLAIMER : ALL SHOPS REVIEWED ARE GIVEN AT LEAST 3 VISITS/PURCHASES BEFORE REVIEWS ARE ESTABLISHED. On all visits we purchased flower that was old/dry. I'm talking ancient buds that dated more than a year old on production. Inventory Management should know better than to buy this kind of product OR intentionally does so to turn a profit. Also observed concentrates that were GREEN. GREEEEEN LOL. We asked to see the lab reports for these waxes produced by "Dab Dudes" and were brushed off by some asian lady who couldnt give us a straight answer regarding said lab reports. Budtenders are kids behind the counter like fast food, they are just there to take an order ---- no expertise, no knowledge of cannabis whatsoever. Do yourself a favor and just stay far away from this awful place.
By
RecShopReviews
on
2017-08-06
1 out of 5 stars
Leave a Review