NORTH BAY MARIJUANA
NORTH BAY MARIJUANA
Retail Recreational


The magic happens as you walk into North Bay Marijuana! You'll find friendly, compassionate and medically-certified staff, and a wide array of products: *Flower *Edibles *Tinctures *Concentrates* Oils*CBD Patches *CBD Capsules *Topicals *Glass *Quenchers* New items arrive daily! North Bay Marijuana features the gentlest of prices and there is always a Deal! North Bay Marijuana is located in Allyn, only 4.2-oh miles from Belfair, WA, off Hwy 3 (next to Ornamental Stone), with a scenic, water view setting. FREE and easy parking. Must be 21+ or be a medical patient with a WA State medical recommendation card. ATM on site. This quaint shop is open 9a-9p every day.


Hours of Operation
Monday: 9:00 AM - 9:00 PM
Tuesday: 9:00 AM - 9:00 PM
Wednesday: 9:00 AM - 9:00 PM
Thursday: 9:00 AM - 9:00 PM
Friday: 9:00 AM - 9:00 PM
Saturday: 9:00 AM - 9:00 PM
Sunday: 9:00 AM - 9:00 PM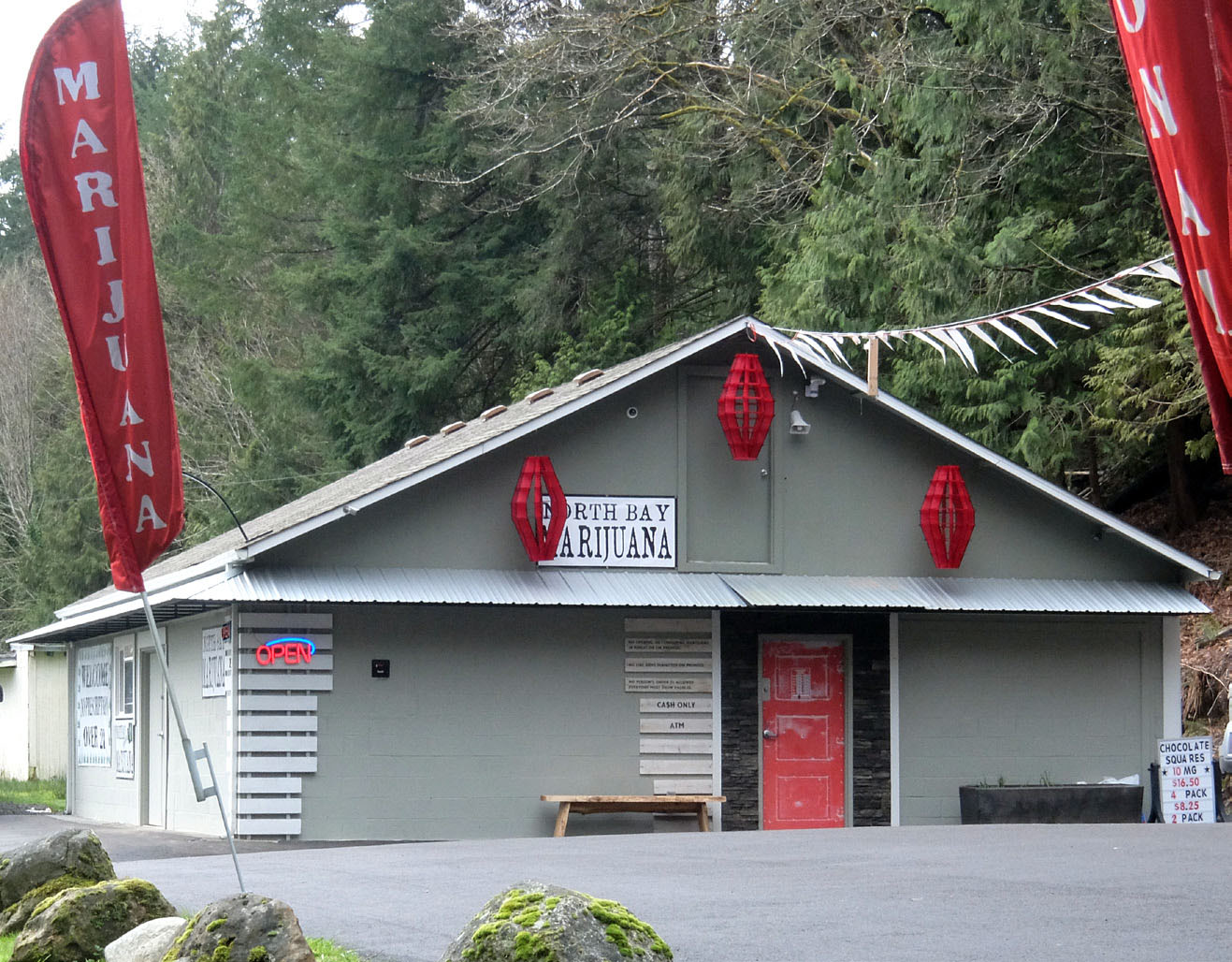 Reviews
Prices are good and they are very friendly. Nice discrete local.
5 out of 5 stars
It was okay. Definitely better ones in the county but staff is nice and helpful. Location is good too but their prices seemed higher than others.
3 out of 5 stars
This place is the best so far. Great prices, awesome helpful staff and great selection. Prices are really awesome and I can say that with confidence since I shop around. I thought I would help them out with a review since they are newly opened and so awesome.
5 out of 5 stars
Best prices and cool location. Great selection of edibles too! Very convenient. More friendly and personable than you would expect.
5 out of 5 stars
Hands down the best prices, most helpful people. They do it because they care about us, they want nobody to suffer.
5 out of 5 stars
They were very nice to me. I haven't bought marijuana in over 30 years. I have never bought it legally. I am a senior citizen and felt like a kid, kind of nervous, very excited. I bought a joint and an edible thing. I enjoyed them both. I will go back. They made it very enjoyable. They call the sales person a "bud tender". Thanks.
5 out of 5 stars
Excellent customer service with great prices too!
5 out of 5 stars
See all 7 Reviews
Leave a Review