MAIN STREET MARIJUANA
MAIN STREET MARIJUANA
Retail Recreational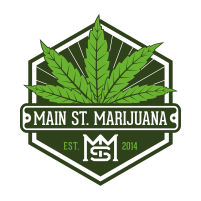 Vancouver, Washington has been loving Main Street Marijuana for years, so much so that the owners of the shop opened a second branch in town, so they have a Downtown location and a East Vancouver location as well. Their flagship store in Downtown Vancouver is located at 2314 Main St, and is their most popular location. The shop has a huge selection, rotating deals and specials, and maintains an online menu, so customers can peruse what the shop is offering before they head in! The customer service in the shop is exceptional. They always know how to help, and offer their immense knowledge on all things marijuana related. The shop is open 7 days a week from 8a-11p, so there's plenty of time available to get in there and restock your stash! Come check out Main Street Marijuana's Downtown Vancouver, Washington location soon!


Hours of Operation
Monday: 10:00 PM - 9:00 PM
Tuesday: 10:00 PM - 9:00 PM
Wednesday: 10:00 AM - 9:00 PM
Thursday: 10:00 AM - 9:00 PM
Friday: 10:00 AM - 9:00 PM
Saturday: 10:00 AM - 9:00 PM
Sunday: 10:00 AM - 9:00 PM

Reviews
easy parking, friendly staff, good prices
5 out of 5 stars
Been into main street a few times, it's always loud, it can be challenging at times to get to the counter or look at the menu. More of a party like atmosphere, definitely not for me.
By
sunshine
on
2015-07-26
1 out of 5 stars
Best selection. Best prices. Great service. Parking in back.
5 out of 5 stars
The best dispensary in Vancouver or Portland. I always get what I need at a fraction of anywhere else.
5 out of 5 stars
Great prices. Massive selection.
5 out of 5 stars
Leave a Review