MAIN STREET MARIJUANA EAST
MAIN STREET MARIJUANA EAST
Retail Recreational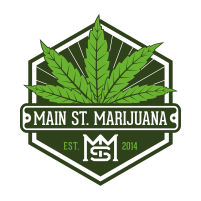 Vancouver, Washington loved the original Main Street Marijuana so much that the demand called for opening a second shop! Conveniently located on the Eastside of Vancouver sits Main Street Marijuana East. While this shop isn't quite as large as the original, don't be fooled! Their selection is still highly expansive and diverse. They say that variety is the spice of life, and the shop knows that all too well! The shop also has all the marijuana accessories that you could possibly think up! Whether you want a shiny new bong or some simple rolling papers, this place has it all! Similar to their other Vancouver location, the customer service is fantastic and you never feel rushed or like you are inconveniencing anybody by simply being there. The shop is open 7 days a week from 8a-11p. Go check out the shop next time you're on the Eastside of Vancouver, Washington!


Hours of Operation
Monday: 8:00 AM - 11:00 PM
Tuesday: 8:00 AM - 11:00 PM
Wednesday: 8:00 AM - 11:00 PM
Thursday: 8:00 AM - 11:00 PM
Friday: 8:00 AM - 11:00 PM
Saturday: 8:00 AM - 11:00 PM
Sunday: 8:00 AM - 11:00 PM


Leave a Review
Shop CBD, THC & Other Cannabinoids Now
RSS Error: A feed could not be found at `https://shop.kush.com/shop/feed`. This does not appear to be a valid RSS or Atom feed.