Herban Legends
Herban Legends
Retail Recreational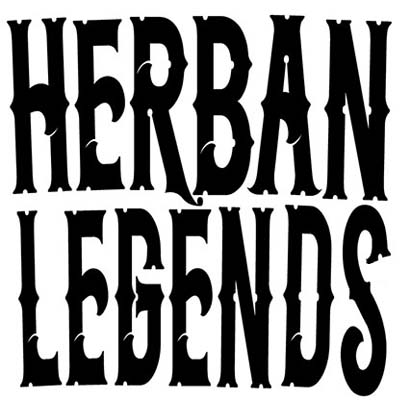 Hours of Operation
Monday: 9:00 AM - 11:45 PM
Tuesday: 9:00 AM - 11:45 PM
Wednesday: 9:00 AM - 11:45 PM
Thursday: 9:00 AM - 11:45 PM
Friday: 9:00 AM - 11:45 PM
Saturday: 8:00 AM - 11:45 PM
Sunday: 8:00 AM - 11:45 PM

Reviews
Very friendly helpful staff. Good selection of edibles.
By
Rose Christensen
on
2016-05-11
5 out of 5 stars
Great friendly staff. Pre roll was strong as hell. I am a medical patient from California and must admit this joint was better than most around my area.
5 out of 5 stars
Very Friendly and Very Helpful Staff! Great selection of everything! They made my birthday extra special! Thank You! =)
By
Jessica Hitchcock - The birthday girl 9/16
on
2016-09-19
5 out of 5 stars
Overpriced decent bud. No customer service skills at all. Would it kill people to smile or say hi when people come in? Lots of eye rolling, so you had better leave a tip or else theres a lot of deep breathing.
By
Sally May
on
2016-11-04
1 out of 5 stars
From out of town visiting for a wedding.at this shop i was treated like i was stupid. Dont visit this shop if you dont know much about what you are looking for. the security guard was more helpful than the staff inside. seattle freeze is a real thing.
By
Matt Gulke
on
2016-11-17
1 out of 5 stars
I love how friendly and knowledgeable the staff is at Herban Legends. The art shop next door is great and the free parking in front is nice too! A good place to bring people from out of town and definitely the go to spot downtown.
By
mothgirl friday
on
2016-12-30
5 out of 5 stars
5 out of 5 stars
We will see. I need some Kush.
By
Joe Hamilton
on
2017-04-30
3 out of 5 stars
1 out of 5 stars
See all 9 Reviews
Leave a Review